⚡️FLASH SALE UP TO 71% + GIFTS ENDING IN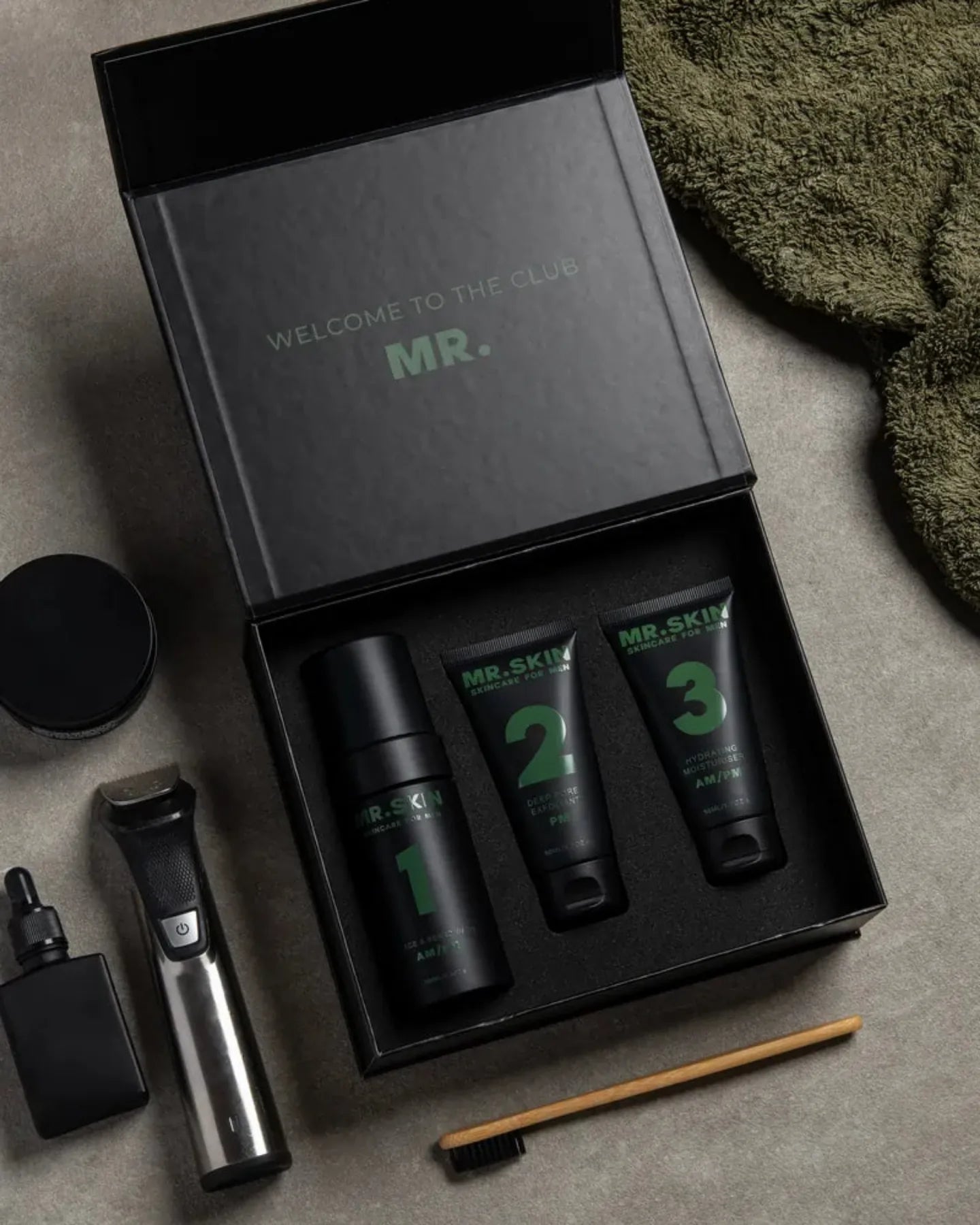 Flash Sale ends
in
07:18:14
The fastest, easiest, and most effective skincare routine delivered to your door.
60 second routine
Under $2 a day
Pause or cancel bi-monthly membership at anytime
Essential Series Bi-Monthly Membership:
$95
Essential Series One-Off:
$120
Essential Series Bi-Monthly Membership
2 Free Gifts* + 30% Off Every Order
Essential Series One-Off Purchase
1 Free Gift*
Unlock FREE gifts by becoming a Member
Refill ships every 60 days
If you become a member you can easily adjust or cancel at anytime through your account on our website or emailing us at info@mrskincareformen.com.
*Discount will be applied to only first month.
QUICK & EFFECTIVE
Your Skincare Done in Literally Seconds
It's faster, more effective, better looking, and easier than other over complicated products.
Wet Your Face With Some Water.

Follow Steps 1,2,3 & AM/PM On Each Product.‍

Follow the direction on the back for full breakdown of when and how.

All Done In 60 Seconds…Or Less.

Now Your Skin Is Ready For The Day.
US VS THEM
How We Compare
The future of skincare is effective,
hassle-free, and done in 60 seconds - anywhere and anytime.
THEM
Uncomplicated

Effective
Designed with men in mind
Delivered to your door bi-monthly
Lasts 2 months
60 second routine
Cost per day
$1.60
$2.30+
Hundreds of Raving Fans
MR.SKINCARE customers are obsessed with our fuss free and effective products.